English Language Book Stores in Hong Kong
Hunting for a good read? Maybe English-Cantonese or English-Mandarin dictionary? Here's a handful of places for finding both new and used books, in English!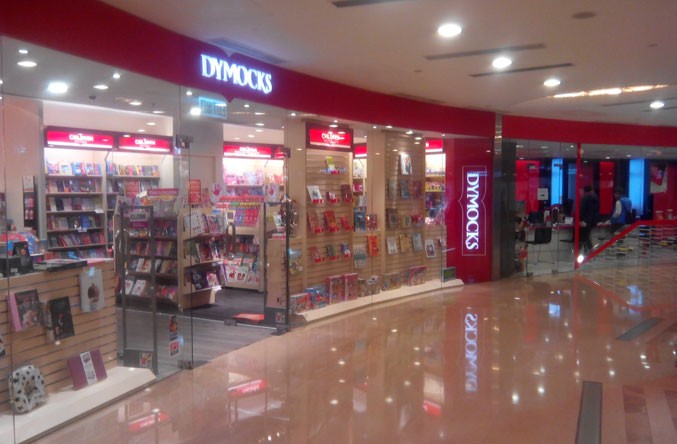 Dymocks
http://www.dymocks.com.hk/
13 stores around HK, New books covering most genres.
Eslite
http://www.eslitecorp.com/EN/Index.aspx
The Taiwan mega-bookstore's outlet in Hong Kong. Books in many languages, busy place.
8-10/F, Hysan Place, 500 Hennessy Road, Causeway Bay
Bookazine
http://www.bookazine.com.hk/
Seven locations around HK.
Page One
http://www.pageonegroup.com/
New books, several locations in HK.
Kelly and Walsh (Hong Kong Book Centre, Swindon Books)
http://www.swindonbooks.com/
Five locations around HK
Bloomsbury Books Limited
http://www.bloomsbury.com.hk/eng/default.asp
Titles mostly related to business and law.
Rm 1202, 12/F, Chung Sheung Building, 9-10 Queen Victoria Street, Central
Independent Book Stores
Book Attic
http://www.bookattic.info/
Second hand English language books
Cockloft, 2 Elgin Street, Central, Hong Kong
Books Mart
http://www.booksmarthk.com/
New and Used English Language Books
Room 1604, 16/F, Western Centre, No. 48 Des Voeux Road West, Sheung Wan
Flow Bookshop
https://www.facebook.com/flowbooksnet
Used English Language Books
1A Wing on Building, NO. 38 Hollywood Road, Central
Kubrick
http://www.kubrick.com.hk/
Shop H2, Prosperous Gardens, 3 Public Square Street, Yau Ma Tei,
Lok Man Rare Books
http://www.lokmanbooks.com/
Name says it all, rare books!
6 Chancery Lane, Central
Have a favorite book shop in HK? Do let us know about it via the comments below…
Questions? Your tips?
You