Hysan Place at Causeway Bay
A youth shopping mecca, it's home to a multi-floor Eslite Bookstore, the largest Apple Store in HK, and over 120 other fashion, beauty, lifestyle, and dining options.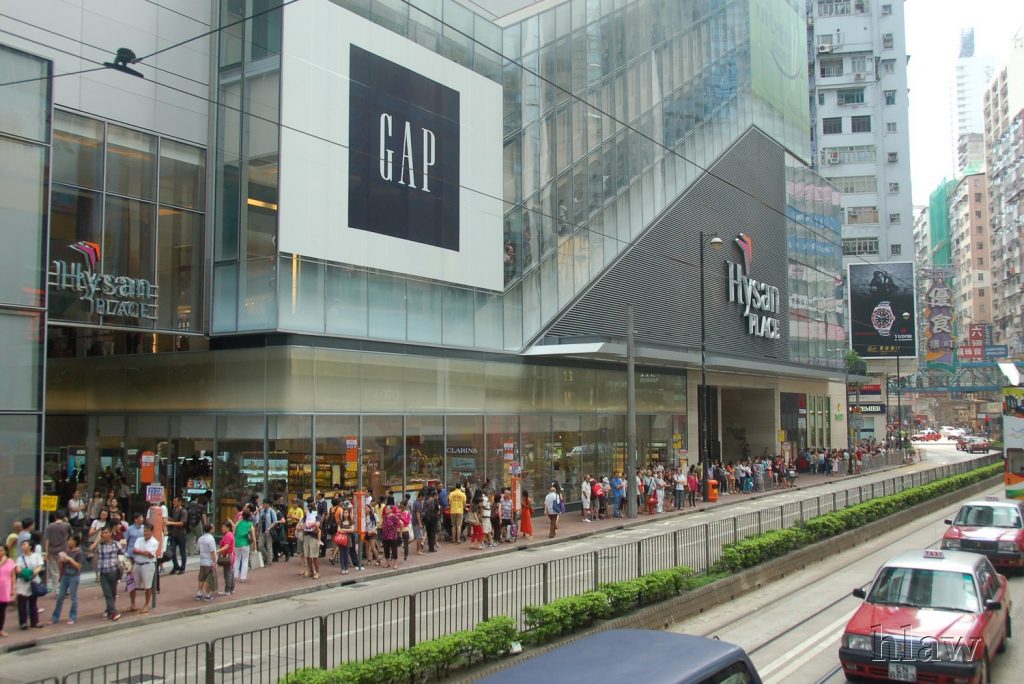 While it has small floor space its 17 floors make up for that. Brand names here include T Galleria, Superdry, Pandora, Nike, I.T, GAP, Dr Martens, Converse, agnes b, Anteprima, Adidas and many more.
For dining, there are almost as many dining options as there are shops! There is a food court on the 11th floor, a cafe Habitu on the 8th floor, Starbucks at B2, and you'll find Japanese, Korean and Italian dining options on the 12, 13, and 14th floors.
Official site: https://hp.leegardens.com.hk
Hours: 10:00 AM – 10:00 PM
Address: 500 Hennessy Road, Causeway Bay
Getting There: MTR Causeway Bay Station, Exit F2
Hotels near Hysan Place: See my lists of hand-picked hotels at Causeway Bay
Map
Questions? Your tips?
You