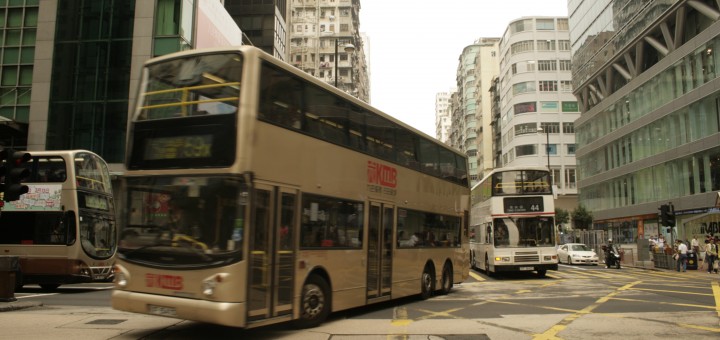 There are approximately 5 independent bus services in Hong Kong now, including Kowloon Motor Bus, New World First Bus, Citybus, New Lantao Bus and Long Win Bus. Bus routes cover almost every corner of Hong Kong Island, Kowloon and the New Territories. Most of the buses are air-conditioned. What's more, if you take the double-deckers, you can have the great views of the surrounding city.
There is a useful tool for planning your journey provided by the HK Transport department, you can search route options for buses and MTR trains: hketransport.gov.hk.., it provides journey options, route map and fare comparison. You can also download it as an app for Android or Iphone.
For fares, if you are going to be in HK for a few days you may find it worthwhile to get a Octopus Card, which can be used for buses, MTR, some taxis and other services, see http://www.octopus.com.hk/... Otherwise you'll want to be carrying coins to pay the fares, there's no change given.
Here are the five bus services that operate in Hong Kong and the areas they service, follow the links for timetables and routes. The most popular bus company's for tourists are the CityBus and KMB which between them service Hong Kong Island and Kowloon.
Kowloon Motor Bus Company
Mainly provides service in Kowloon and New Territories, operating total 402 routes. Some of them are cross-harbour routes.
Citybus Limited
Mainly provides service on Hong Kong Island, operating 154 routes. 72 routes are on Hong Kong Island, 32 of them are North-Lantau and Airport routes, and the final 50 of the routes are cross-harbour routes. Other than those, Citybus operates shuttle routes B3, B3A and B3X between Tuen Mun and Shenzhen Bay Port.
New World First Bus Services Limited
Mainly provides service on Hong Kong Island, and provides routes in Kowloon and Tseung Kwan O. It operates some cross-harbour routes.
Long Win Bus Company Limited
Mainly services Tung Chung, Disneyland Resort and routes shuttling between the Airport and New Territories.
New Lantao Bus Company
Mainly provides service on Lantau Island, operating a total of 20 routes.
There are also tour bus services: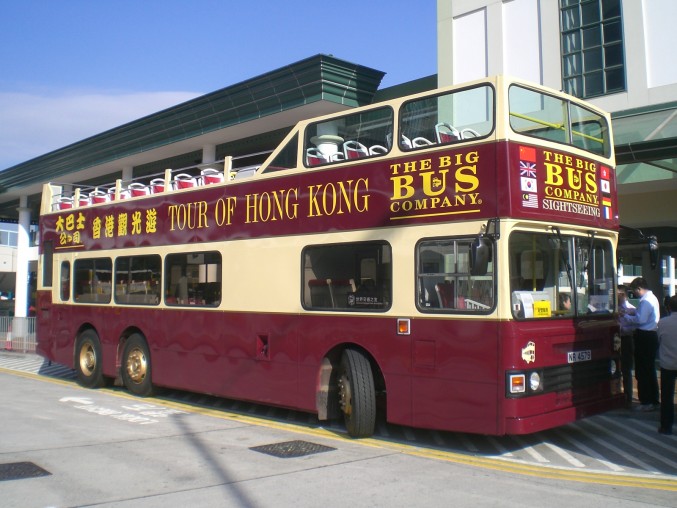 They operate the double-decker open top buses that do hop on/hop off service loop around the main attractions. See their websites for map routes.
Big Bus Tours
Rickshaw
Questions? Your tips?
You