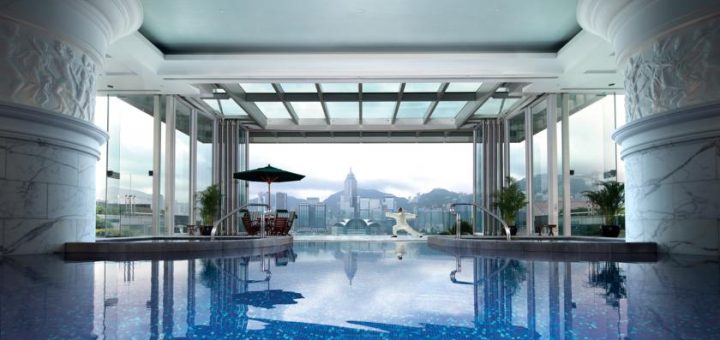 Finding the best value accommodation in Hong Kong is tough, well, I am going to make it a whole lot easier for you. In this guide, I'll cover 5-star luxury, quality guest-houses, and hostels, plus budget accommodation options.
The first thing to understand about the city is that hotel rooms are small, there's not even enough room to swing a cat in some. I stayed in a room once that advertised a 'spa rain shower', what they didn't mention was the fact that it was over a squat toilet located within a claustrophobic pokey little cupboard. Nor did they mention that the bed was the same width as the room. Sarcasm aside, that's Hong Kong and space is at a premium.
The second thing that you won't want is a hotel that's miles from convenient transport, being a stroll away from a major bus route or the MTR (subway) is of real benefit.
For budget accommodation, and people looking for cheap places to stay or layover, the options are mostly provided by hostels. Do note, all reputable accommodation providers should be registered with the government, more here at hadla.gov.hk/en/hotels/.
Most of the budget accommodation is located in the areas of Tsim Sha Tsui and Mongkok. There are several large buildings which contain numerous hostel and guest house businesses, the most famous of those buildings are Mirador Mansions, Chunking Mansions (both located near each other on Nathan Road) and Sincere House on Argyle Street, Mongkok.
If you are looking for luxury options, HK has no shortage of quality four-star hotels and world-class five-star hotels. There is somewhere over 40 5-Star hotels in Hong Kong and picking a winner is difficult, actually, they all have something a little special about them. The Upper House is a consistent winner, The Penninsula is an iconic part of Hong Kongs history and highly regarded, The Four Seasons and the Ritz-Carlton offering amazing views of Victoria Harbor. The W Hong Kong consistently gets rave reviews for its spa and also features a sky-high 73rd floor 24HR gym.
Here are my hand-picked selections of the top accommodation options in Hong Kong
If you have a favorite hotel in HK, or would like to recommend one after a recent visit, then I'd love to know about it. You can catch me via the contact page.