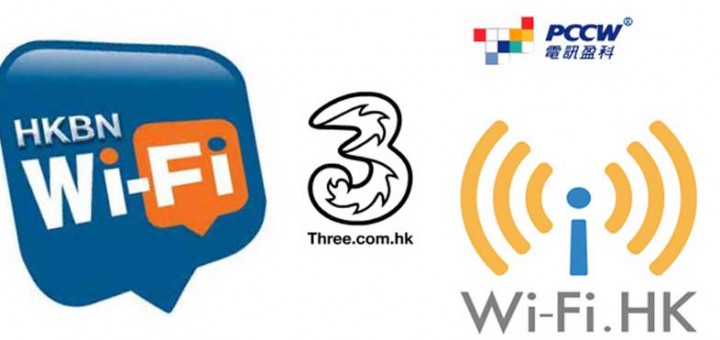 A guide for travelers and getting connected in Hong Kong – WiFi and Sim Cards.
WiFi access
First thing to note about Hong Kong, free WiFi can be difficult to locate and when you do it can also be time limited, this is an oddly stark comparison to nearby Shenzhen where WiFi is seemingly ubiquitous and freely available.
Starbucks and Pacific Coffee both offer time limited free internet access with purchase, but don't expect this at all coffee shops, in fact some have no WiFi at all which can be somewhat disappointing after paying 30+ for a coffee.
There is free WiFi at MTR stations, for 15 minutes per session, not everywhere in the station, you'll need to look for the 'MTR Free Wi-Fi' sign. There is also free WiFi at government buildings, some parks and public venues, see the list here.
Two major WiFi access providers are HKBN (see hot spot list) and Y5ZONE (see hot spot list) both offer free services at selected locations, probably more useful for the serious net user or smartphone user is their paid services. Another major provider is PCCW/CSL, they offer paid plans and free 24 hour access for travelers see http://www.hkcsl.com/en/Enjoy-free-Wi-Fi-access-for-HK-travelers/
Mobile Sim Cards
If you have a smartphone and you are going to be in Hong Kong for more than a few days then it's probably worthwhile grabbing a 3G or 4G sim card to gain more widely available internet access. It really is useful when your new to HK, you can make good use of Google Maps and the Discover Hong Kong App. For between $48 and $128 you can get several options to get connected for calls and internet:
There is a dedicated Mobile sim card for tourists which offers WiFi access and 3G/4G internet access more here
There is the pre-paid Octopus card from CSL which you can view tariff rates here
There is the Tourist Talk Pre-paid card from China Mobile, rates and details here
There is a 'Local sim' available from '3' that offers the lowest initial price of $48HKD, more details and tariffs here
You can buy cards at convenience stores, such as 7 Eleven, phone stores or at tourist desks.
Some cards may be able to work in Macau also, if your going there then grab the card that's most suitable.