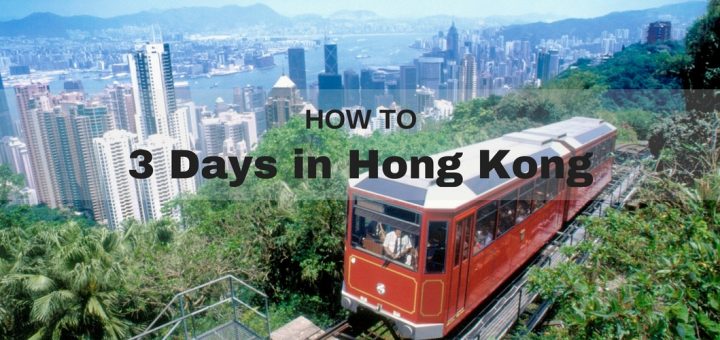 Here is an itinerary suggestion for a 3-day self-guided exploration of Hong Kong. It includes lots of shopping opportunities intermingled with historic and heritage sights.
You may like to interchange some destinations and personalize it, so here are the top 20 attractions and the full list of all the things to do in Hong Kong with addresses.
Day 1
Head to Kowloon and take the bus or taxi to the Hong Kong Museum of History get truly introduced to the history and heritage of the city. It's amazing how much more meaning many sights will have after visiting here first.
Sights: Hong Kong Museum of History.
Walk 10 min to Tsim Tsa Shui Promenade, follow the water's edge along the promenade, see the Avenue of Stars, take in the heritage sights, let the mind boggle at the luxury brand flagship stores on Canton Road, a little shopping and foraging at Harbour City and a ride on the famous Star Ferry.
Sights: Tsim Tsa Shui Promenade, Victoria Harbour and its hi-rise skyline, Avenue of Stars, Hong Kong Museum of Art, The Clock Tower, 1881 Heritage, Canton Road and the luxury brand stores, Harbour City (Shopping Mall), and Star Ferry Pier.
Take the Star Ferry to Central, and take bus 1 or 22s to The Peak Tram. It should be late afternoon by now and you'll be able to take in dusk through sunset and night views over Victoria Harbour from the Peak (daytime views are nearly always polluted).
Sights: Peak Tram, The Peak
Still have energy? After returning to Peak Tram station head to Causeway Bay for endless retail shopping and big malls such as Times Square, Hysan Place, Fashion Walk, Island Centre, and more.
Day 2
Head to Sheung Wan Station and a walking tour taking in some historic buildings, a beautiful temple, antique shops along Cat Street and Hollywood Road, the PMQ building and onto the longest escalators in the world.
Sights: Western Market, Ladder Street, Man Mo Temple, Upper Lascar Row (Cat Street), Hollywood Road, PMQ and the Mid-Level Escalators.
Take the Star Ferry to Kowloon
From the bus station at Star Ferry Terminal take the number 2 or 1 A bus. Head to the top floor and front window seats of the bus for a fantastic view. This is a great way to take in Nathan Road as you head to the next set of destinations. Get off the bus at Bute St Stop Mong Kok for Bus 2 or the Hong Kong And Kowloon Chiu Chow Public Association Secondary School Stop for bus 1A.
Walk to the sights: Goldfish Market, Fa Yuen Street Market, Sneaker Street, and Ladies Market  (Tung Choi street)
Take the MTR from Mong Kok Station to Jordon Station exit A
Sights: Temple Street Night Market
Day 3
Head to MTR Tung Chung Station and take the Nong Ping 360 cable car to the top. Or, take the 23 bus (not 23N as it only operates at night) for a 50-minute pleasant journey to Nong Ping Village, Big Buddha, and Po Lin Monastery.
From Nong Ping Bus Station, take bus 21 for a 1-hour journey to Tai O Fishing Village.
From Tai O, you can return to Tung Chung MTR Station via bus 11 which follows a coastal path or return to Nong Ping Village and take the cable car back to Tung Chung.
Sights: Nong Ping 360, Big Buddha, Po Lin Monastery, Tai O Fishing Village, Citygate Outlets Mall at Tung Chung.
Take the MTR from Tung Chung Station to Kowloon Station
Sights: Sky 100 Hong Kong Observation Deck
Alternatively
Hong Kong Disneyland – Disneyland is a whole day experience. See: hongkongdisneyland.com
Alternatively
Take the Kwung Tong MTR line to visit temples, gardens and an afternoon free for shopping and leisure.
Sights: Chi Lin Monastery and Nanlian Garden, Sik Sik Yuen Wong Tai Sin Temple, Kowloon City Walled Park
Where to stay near the MTR (Metro) in Hong Kong?
I have two favorites which I always check for deals first, they are Metropark Hotel Mongkok and Brighton Hotel Hong Kong Island. See my other top picks for hotels and hostels and near MTR stations and my picks for the Top 5 Star Hotels in Hong Kong.