Times Square Causeway Bay HK
Located at Causeway Bay, the most vibrant district in Hong Kong, Times Square is one of the largest shopping malls in the city. Here is  also one of the most popular spots for shopping and dining, attracting over 150,000 people each day. There is almost no way for you to miss such a mall.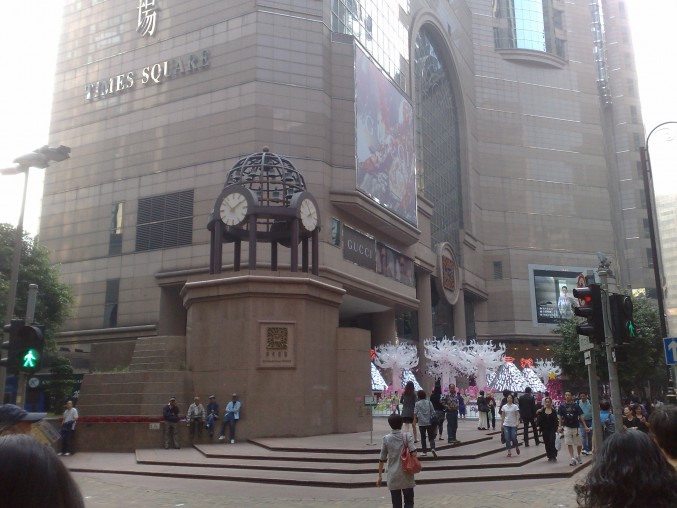 Possessing of a total area of 900,000 square feet, Times Square houses over 230 world-famous brands on sixteen floors, covering fashion clothes, leather goods, jewelry and accessories.  You can also find a number of reputable electronic chain stores, as well as sport specialty stores in the elegant and cozy mall.
From B1 to F1, there is the popular City'super and the famous department store Lane Crawford. Keep going you can see the shoppes street. Mentioned fashion, there are many big-name international fashion brands gathering here, including Tommy Hilfiger, Episode, K-Swiss, Marlboro, Max Mara, Nike, Timberland, Anna Sui, Bauhaus, Nakamichi, Puma, i.t. and much more.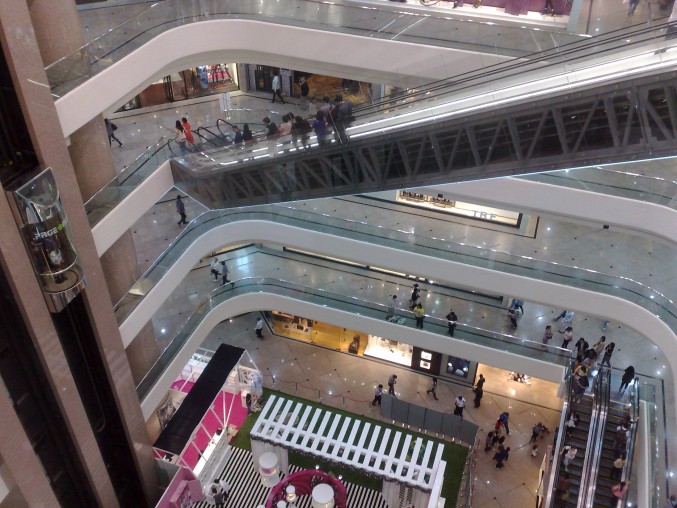 There are plenty of fantastic dining choices here: the Food Forum provides 20 upscale eateries, including regional Chinese specialties, various Asian delicacies and all kinds of  Western cuisine. Here is a true gourmet paradise for both the locals and tourists.
What can you get there?  clothing, fine dining, accessories, jewelry, cosmetics, antiques, electronic goods, furniture, housewares, toys, Asian arts and crafts, and much more.
Prices: about 1500 RMB per person.
Website: www.timessquare.com.hk
How to Get there: MTR, Causeway Bay Station, Exit A.
Address: 1, Matheson Street, Causeway Bay.
Map Location featuring hotels near Times Square HK
[xmlparser feed="http://macaushopper.com/hc/list.php?lat=22.278161&long=114.181729&r=.2&lim=25″ limit="25″ display="hide"]
More things to do by type
More things to do by location
More things to do by nearby Subway Station