Getting from Hong Kong to the mainland has for many years been an arduous process of cross-border buses, bus + metro + light rail, or if you could afford such, a private car. Not anymore.
Set to open in late 2018, the new High Speed Rail Link smashes traveling times between the regions with trains having an operating speed of 300km/h.
Trains depart from the new West Kowloon station which can be reached via the Airport Express Rail Line or Tung Chung MTR Line. At West Kowloon Station you will actually go through Mainland Immigration checkpoint before boarding the train. Tickets can be purchased at the station.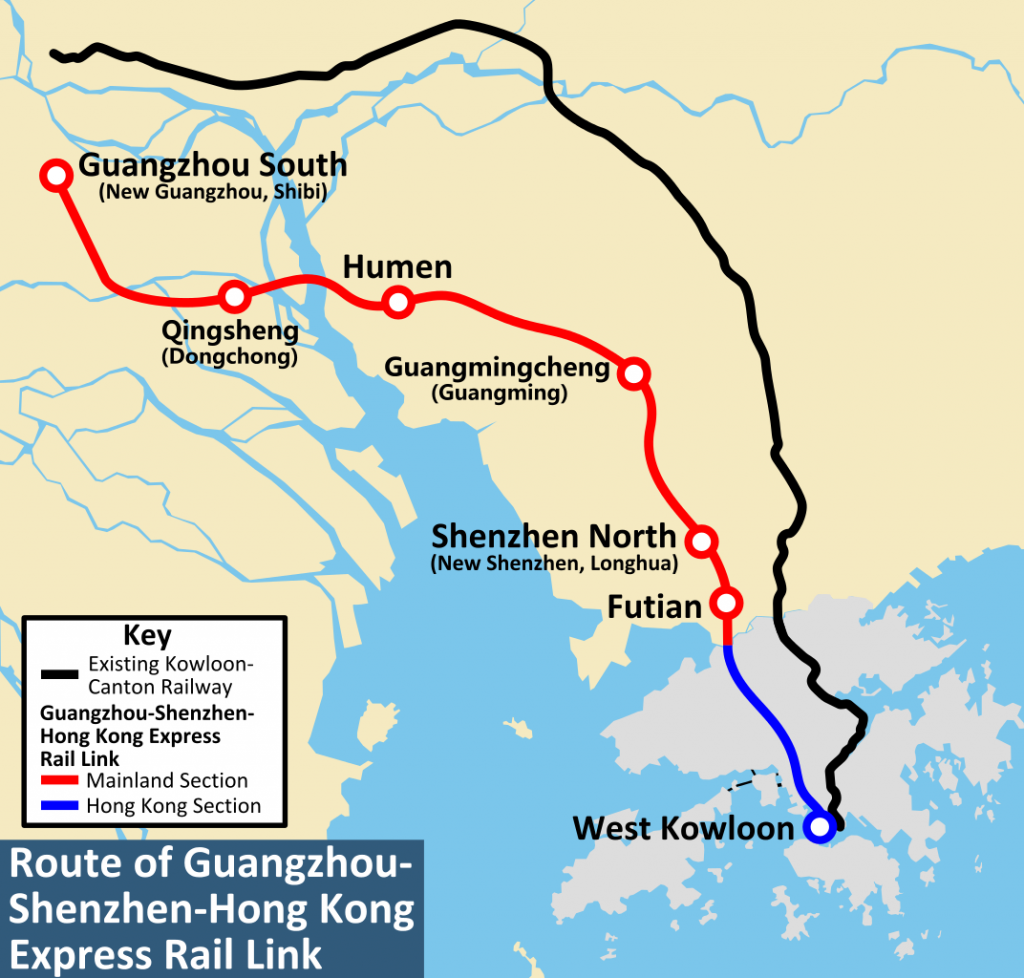 Fares
Hong Kong to Guangzhou South – Fare: 260 HKD – Travel time: 48 Minutes
Hong Kong to Humen – Fare: 210 HKD – Travel time: 30 Minutes (estimate)
Hong Kong to Shenzhen North – Fare: 90 HKD – Travel time: 23 Minutes
Hong Kong to Shenzhen Futian – Fare: 87 HKD – Travel time: 14 Minutes