Cityplaza Shopping Mall at Taikoo Shing
Situated on Taikoo Shing Road, Cityplaza is one of the largest shopping malls in the Taikoo Shing area. Here is famous for offering lots of quality shops and services.  With the easy parking and elegant environment, shopping is so cozy here!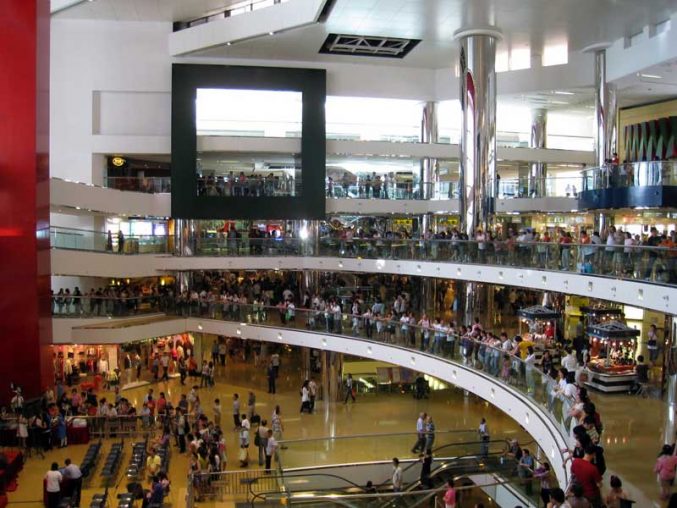 Possessing of a total shopping area of 250,0000 square feet in a six-story building, Cityplaza houses over 150 shops and 28 restaurants including a food court. If you want a quick lunch, there is McDonald's; if you want a romantic meal with your lover, Peking Garden Restaurant is recommended.
If you need entertainment, there's plenty of leisure amenities. There is an Ice Palace, which is Hong Kong Island's only real ice-skating rink, as well as a UA Cityplaza Cinema. What's more, you can hire the latter for exclusive private movie parties.
Customers can not only enjoy entertainment like movies and ice skating and dining, but also the shopping. Tenants at Cityplaza Shopping Mall include Watson's and Wing On Department Stores, there are also many fashion brands gathering here, such as DKNY, H&M, Quiksilver, Esprit, agnes b. and Esprit.
What can you get there?  clothing, accessories, jewelry, cosmetics, electronic goods and much more.
Prices: about 250 RMB per person.
Website: www.cityplaza.com
How to Get there: MTR, Taikoo Station.
Address: 18 Taikoo Shing Road, Taikoo Shing, Island East.
Map Location featuring hotels around CityPlaza and Taikoo Shing
[xmlparser feed="http://macaushopper.com/hc/list.php?lat=22.286772&long=114.21687&r=1&lim=25″ limit="25″ display="hide"]