Grand Century Place
Located near the Mongkok Railway Station, Grand Century Place is a large-scale shopping mall. Because its unmatchable location of connecting the main streets of Prince Edward and Mong Kok, the mall can be an ideal place as the start, Mid-way point or the end of shopping.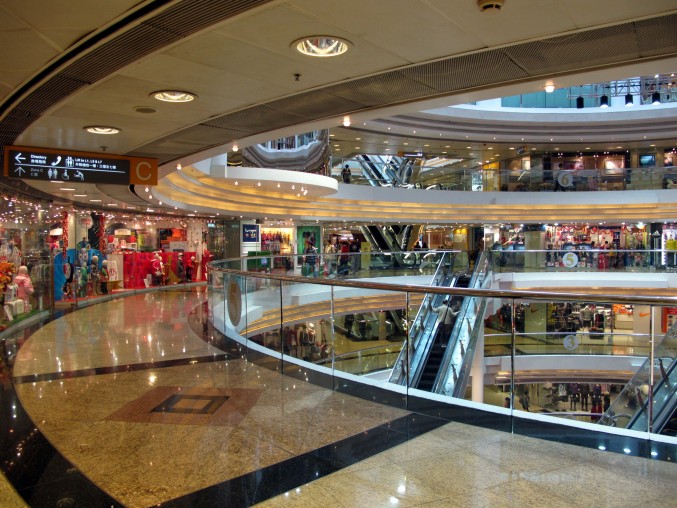 The mall houses more than 200 trendy stores, mainly offering women and children's clothing. There are also young people's favorite fashion brands Bauhaus and street brands Double-park here. So many international fashion brands can be found here, including Camela, Enigrna, Helen, Mastina, Veeko, Esprit, G2000, Kappa, Levi's, Nike, Touch,  and Viola.
As a large trendy mall, Grand Century Place also has popular electronic stores offering approximately 1000 kinds of the newest audio-visual equipments and mobile phones. SaSa and Shiseido, Glycel and Laneige offer a wide range of skin care and beauty products.
You can also find elegant jewelries here, which are ideal presents for friends. Mentioned gifts, ginseng and some traditional Chinese herbs can be also found here. When all the shopping is done, dining in the gourmet plaza will be a good choice, there are 10 good restaurants with flavors ranging from East to West.
What can you get there?  clothing, accessories, jewelry, cosmetics, electronic goods and much more.
Prices: about 360 RMB per person.
Website: www.grandcenturyplace.com.hk
How to Get there: MTR, Mong Kok East Station.
Address: 193 Prince Edward Road West, Mongkok, Kowloon.
Map Location featuring hotels near Grand Century Place
[xmlparser feed="http://macaushopper.com/hc/list.php?lat=22.323366&long=114.171915&r=.5&lim=25″ limit="25″ display="hide"]