K11 Art Shopping Mall
Located at Tsim Sha Tsui, K11 is the world's first art shopping mall. It not only houses many big-name brands, but also has high-end and artistic decoration. Even if you have nothing to buy there, it is worth a visit for sightseeing.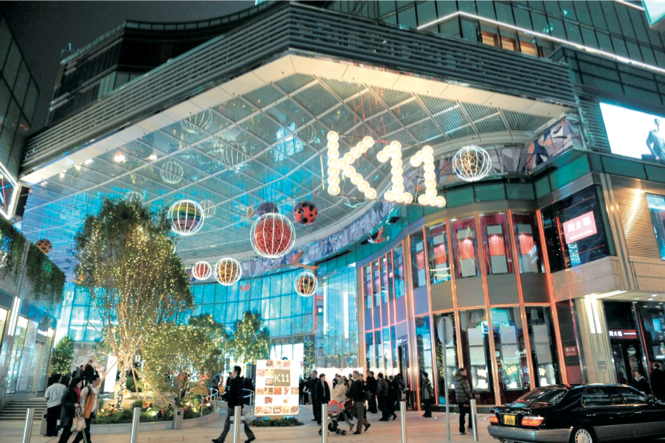 There is several brand-name fashion apparel, boutique shops and renowned restaurants in the mall. Most noticeably, there are many works of art presented here, including the seats, ceiling ornaments, wall decorations and giant sculptures.
At K11 there are about 120 fashion stores and you can find some big-name fashion brands  such as Calvin Klein, agnes b., Miss Sixty, Enzo, Hush Puppies and Staccato. There are also many young trendy brands including L'OCCITANE, Laura Ashley, Levi's, Longchamp, Mademoiselle, Mirabell, Mixtra, Mukai, Orbis and Staccato.
Besides the elegant art and exciting shopping, don't miss over 20 restaurants of different flavors here, from Japanese, Thai, Italian, to Chaozhou Cuisine, Shanghainese noodles, as well as a French dessert store Paul Lafayet operated by the 3-star Michelin chef.
What can you get there?  clothing, accessories, jewelry, cosmetics, electronic goods and much more.
Prices: about 1000 RMB per person.
Website: www.k11concepts.com
How to Get there: MTR, Tsim Sha Tsui Station.
Address: 18 Hanoi Road, Tsim Sha Tsui, Kowloon.
Map Location featuring hotels near K11
[xmlparser feed="http://macaushopper.com/hc/list.php?lat=22.297586&long=114.174275&r=.1&lim=25″ limit="25″ display="hide"]