Citywalk Shopping Mall
Located at Yeung UK Road, Citywalk is one of the most popular shopping malls in Tsuen Wan. With the convenient location near the Tsuen Wan Station, high-quality goods and good service, the mall attracts lots of visitors everyday.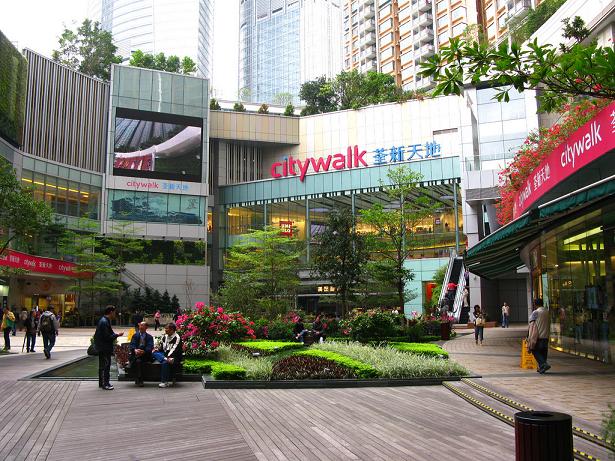 Possessing of a total shopping area of 500,000 square meters, Citywalk and the new Citywalk 2 house over 300 stores and restaurants, providing one-stop shopping experience of trendy, entertainment and dining. Here is not only suitable for the whole family but also a great spot for loved ones to have a night out.
For trendy people, there are many fashion brands here, including Aquarius Cecia, Caramel, Cour Carre, Kardindas, Levi's, Uniqlo, Tiramisu and Veeko. For people who want entertainment, there is the First Digital Cinema in Hong Kong here – GH Citywalk Multiplex, which possesses an area of 33,000 square feet and 700 seats.
Hungry? The dining places are graced with a breathtaking view of Tsuen Wan Park, Rambler Channel and Ting Kau Bridge making it an enjoyable place for eating out. Besides, the dishes here cover a variety kinds of flavors, ranging from East to West. No matter a business meal or just a fine meal with your friends, there are plenty of good choices here.
What can you get there?  clothing, accessories, jewelry, cosmetics, electronic goods and much more.
Prices: Retail Price.
Website: www.citywalk.com.hk
How to Get there: MTR, Tsuen Wan Station or Tsuen Wan West Station.
Address: 1 Yeung UK Road, Tsuen Wan.
Map Location featuring hotels near CityLink