Hong Kong Airport Duty-Free Shops
People always say that Hong Kong is a shopping paradise. Actually you will find this is so true once you arrive the Hong Kong International Airport. At the duty-free shops you can get top-level fashion clothing, leather, accessories, bags, Jewellery & Watches, as well as cosmetics & perfume without even leaving the airport!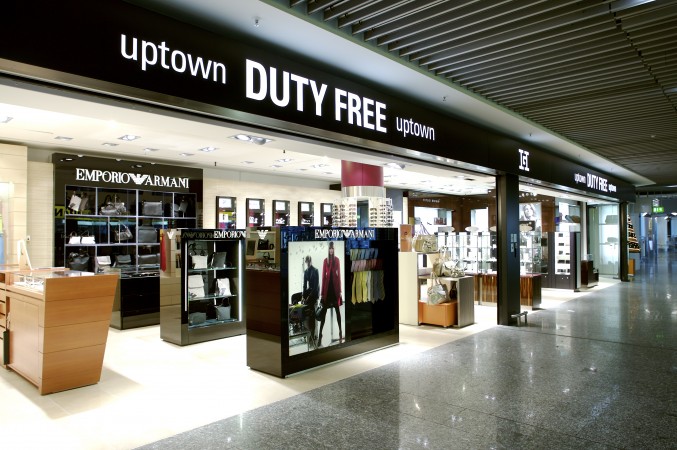 Most of the stores are located at Terminal 1, some at Terminal 2 and tobacco and alcohol is available at the Skypier (the ferry terminal to Shenzhen/Macau/Zhuhai/Zhongshan/Dongguan).
There is many big-name designer fashion labels gathered here, including Dunhill, Bally, Bottega Veneta, Burberry, Chanel, Coach, Armani, Ermenegildo Zegna, Gucci, Hermes, Hugo Boss, Mont Blanc, Prada, Ralph Lauren, Piaget, Loewe, Zara, Versace, and Valentino.
Don't worry, men can also find their love here, there are so many famous jewllery & watch brands that can be found here, including Tissot, Vertu, Victorinox, Swatch, Swarovski, Omega, Cartier, Chaumet, Alexandre Zouari, Chow Tai Fook, Chow Sang Sang.
Besides, women will happily find here is also a paradise of beauty service! Big-name Cosmetics & Perfume brands includes Biotherm, Chanel, Clarins, Clinique, Dior, Estee Lauder, Giorgio Armani, Lancome, Shiseido, Shu Uemura, and Yves Saint Laurent.
What can you get there?  clothing, accessories, jewelry, cosmetics and much more.
Prices: about 880 RMB per person. Note: they also offer a "Downtown Pricing Guarantee" where as the name implies, they guarantee that you wont pay more at the same brand name stores in Hong Kong, read more about it at the airports website below.
Website: www.hongkongairport.com/eng/shopping
How to Get there: In the International Airport.
Address: Hong Kong International Airport, Chek Lap Kok, Islands.
Map Location featuring hotels near HK Airport
[xmlparser feed="http://macaushopper.com/hc/list.php?lat=22.316419&long=113.933189&r=3&lim=25″ limit="25″ display="hide"]