Festival Walk Shopping Mall
Located in Kowloon and directly connected to the transport routes of Kwun Tong Line and East Rail, Festival Walk is a very exciting shopping mall with elegant environment and unparalleled service. There are 217 retail stores and restaurants, a multi-screen cinema and one of Hong Kong's largest ice rinks here.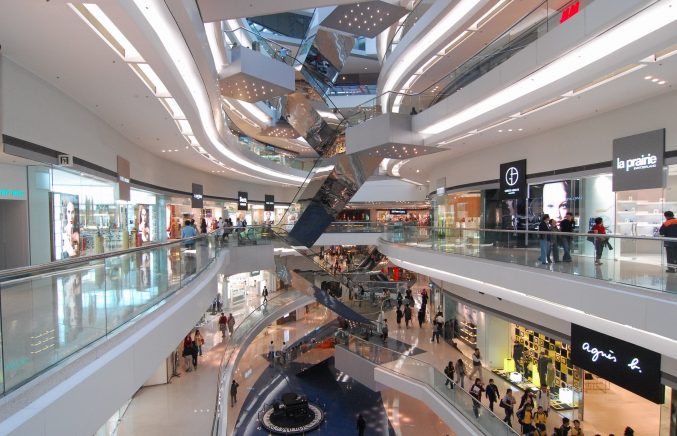 Possessing of a shopping area of over 980,000 square feet, this shopping heaven owns a fusion of flagship stores and boutique outlets, selling all kinds of things, from fashion, accessories to cosmetics and books.
You can find many international top-level clothing brands gathered here, including Max&Co., Dunhill, Durban, Escada Sport, Escada Sport and Esprit. Festival Walk is also a place to have fun, you can relax and enjoy each moment to the full in the ice-skating rink and the AMC multi-screen cinema.
Mentioned dining, no matter you want just a sandwich, dinner with friends, and business lunch, or a romantic meal with your lover, the mall is one of the ideal places for you. There are about 30 restaurants here, covering fast food, Italian Cuisine, Cantonese Cuisine and many many others. Whatever you like, there is a taste for you.
What can you get there?  clothing, accessories, jewelry, cosmetics, antiques, electronic goods, furniture, housewares, toys, Asian arts and crafts, and much more.
Open – The mall is open from 7am to 12PM. Individual shop hours vary, generally 10am to 10pm daily.
Prices: mid-range retail, regular sales.
Website: www.festivalwalk.com.hk
How to Get there: MTR Kwun Tong Line, Kowloon Tong station, Exit "C".
Address: 80 Tat Chee Avenue, Kowloon Tong.
Map Location