Wan Chai Computer Centre
It's one of the most popular electronics centres in Hong Kong, featuring a collection of independent stall owners located within the one multi-floor mall. This market is a little more up-market than the Golden Computer Centre and focuses on more high-end stuff.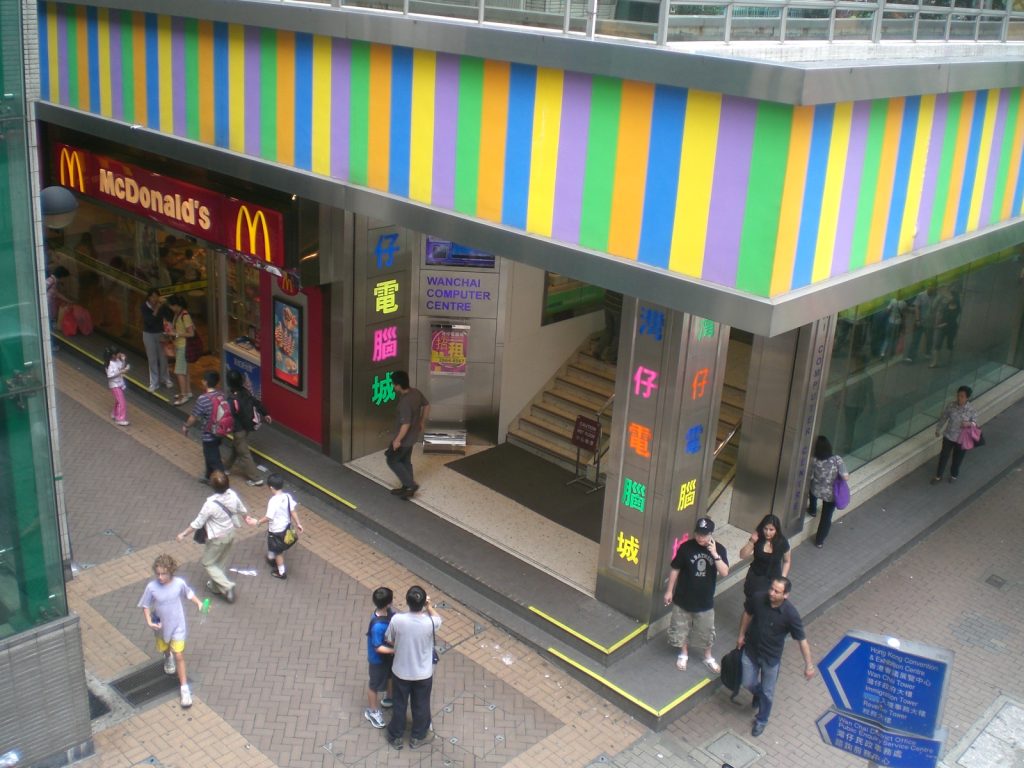 For products, just about any consumer gadget you can imagine including pads, tablets, accessories, laptops, smartphones, screens, parts, cameras and more.
You can buy most all major brand names here including Apple, Dell, Lenovo, Sony and so on and so on. That said, as I have mentioned in other posts, international warranties can be a grey area, be sure you get the right receipts and do some pre-purchase research.
You can also find an official Dell Experience Centre located here where you can try out their new products, if they have stock, you can also buy from them.
As for prices when buying from the stalls, don't be afraid to haggle. This place used to be cheap but since it started appearing in so many tourist reviews, things got bumped up a bit. So, negotiate away that tourist tax and have your smartphone in hand to compare prices in real-time.
You can get there via the MTR Island Line that heads towards Chai Wan (assuming you are coming from Central etc) and get off at MTR WanChai Station then take Exit A4 and turn left.
Address: 130 Hennessy Rd, Wan Chai, Hong Kong
Map