Stanley Market Hong Kong
Stanley Market is one of the must-go places for tourists when they visit Hong Kong. You can see lots of stalls or shops selling Hong Kong souvenirs as well as clothing – particularly silk garments and traditional Chinese dress, painting and Chinese arts and crafts here.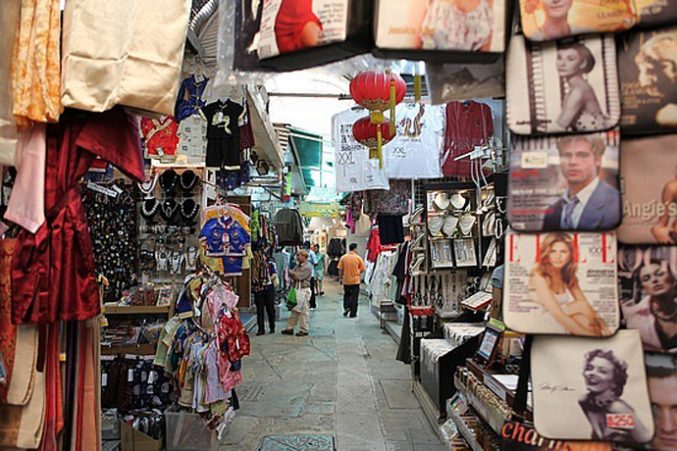 Shops in the Market
Culture shops
What can you find here: Many small Chinese bamboo bird cages as home decoration; Your English name in Chinese calligraphy; wooden frame with Chinese character inside.
Watch and electronics stores
If you want to buy cheap watches, then here is your shopping paradise! Lots of cheap watches can be found here, some of them only cost 2 dollar. You can find many cartoon style watches, extremely loved by young kids!
Clothes stores:
Many local street style clothes and silk garment can be found here. And of course, they are super cheap!
Also See:
Also, nearby is Murray House, a beautiful old building now housing a maritime museum and along Stanley Main street there are many cafes with al-fresco dining creating a great way to relax away the hours on a sunny day alongside the waterfront. You can also take a walk along the new boarded trek through Stanley Ma Hang Park. Stanley Plaza is newly renovated and features 5 floors of casual dining and shopping options. Repulse Bay is also on the same bus route.
Stanley is more than just a market, it's also a scenic escape from the hustle and bustle of Central and Kowloon.
Tips: you will need to bargain all the time at the market stalls.
Address: Stanley Village Road, Hong Kong Island
How to get there: Take bus 6,6x,66,260 (operated by CityBus and NWS) to Stanley Village and walk down the stairs to see the market. Bus 6, 6x provide a wonderful scenic route offering views of Deep Water Bay, It's a double-decker bus so most people like to try and get on first to grab the very front window seat on the top level..
Map Location